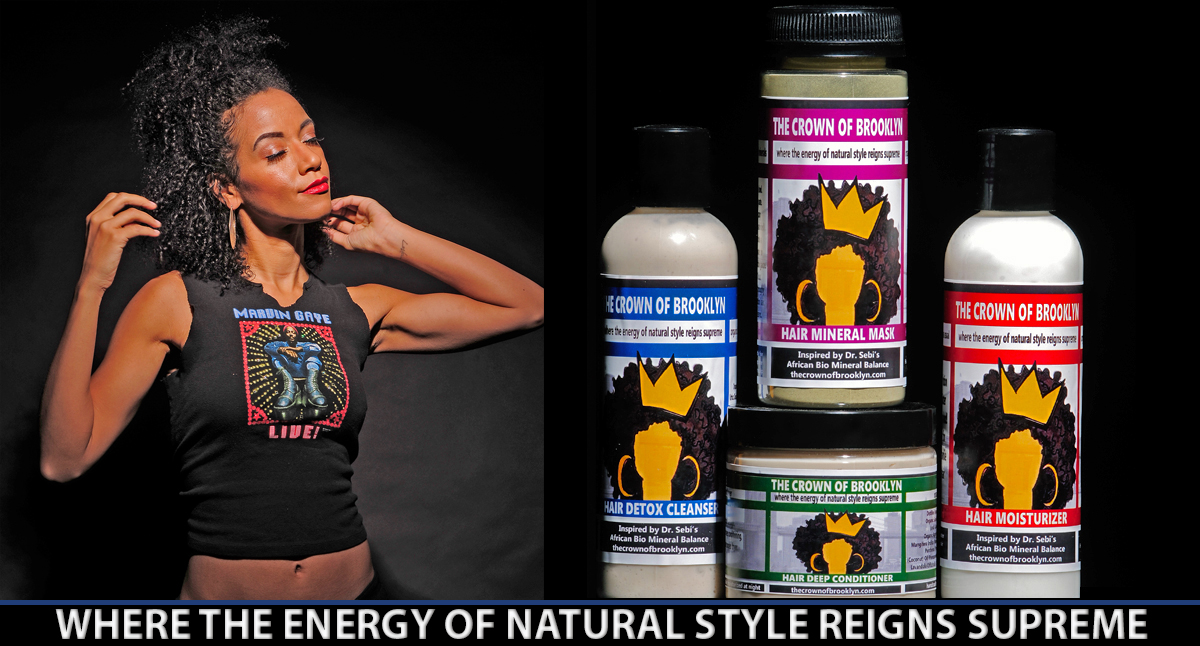 MY MISSION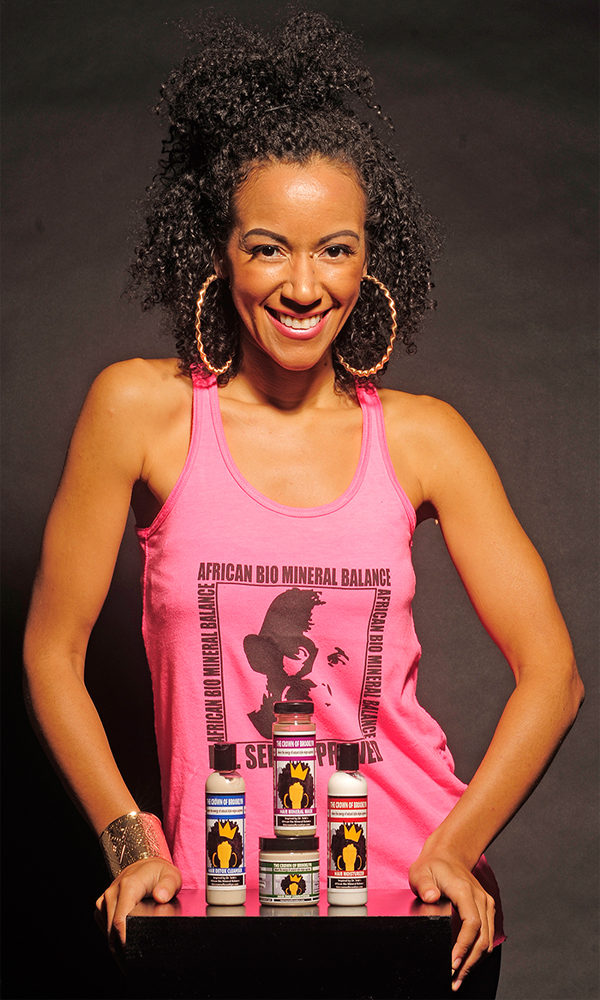 I have rocked natural hair for most of my life. At 41, I remember in the 90's trying to hobble a look together with Pink Oil and Black Gel:-) What I have found during the course of my natural hair journey is that fancy packaging and celebrity endorsements do not necessarily make for a great hair product.
Hair products are a great way to get minerals into the body… and also an unfortunate way to sneak toxins into your body as well. Larger companies are usually about the bottom line and miss the opportunity to truly give you products that have ingredients that can enrich the hair follicles with minerals that your body may lack. My product line gives your hair the missing tools to grow!
I realized that many people setting out on a healthy path who want to grow back their natural hair have not considered the toxins that may still be on the scalp and clogging their hair shaft from relaxers and poor eating habits. So I enlisted the help of a respected natural hair guru to work with me to create a hair detox kit inspired by Dr. Sebi's list of foods and herbs that are least detrimental to the body. I am in love with what we have created.
 Ingredients like Irish Sea Moss, Mango Butter, Nettle and Burdock Root give the hair shine and moisture while infusing it with vital minerals to feed the hair and remove toxin overload.
This is a passion project for me and I truly hope to help you grow the hair you were meant to have. I honestly didn't know that I could have hair as curly, soft, and healthy as my hair is now. I have tried ALL the brands. And I am confident the high quality ingredients in my products will leave your hair more nourished than many on the market. Let me help you grow your hair as nature intended. You may be surprised what your healthy really looks like.
Sincerely I am,
Kelly Keelo – Owner of A Healthy Crush
Love, Love, Love your Crown of Brooklyn Hair Detox Kit! ???
From the very first use, I noticed the difference in my hair. It was soft, tangle-free and I was able to maintain my natural curl pattern with your moisturizer…I didn't need any additional products. The only other addition has been my increased my water intake.?
Over the last 4 weeks of use, I've noticed that my hair looks/feels healthier and doesn't dry out in-between weekly washing. Moreover, each week there is less and less hair in the sink/drain after washing! I'm super excited and pleased with the products…I will be reordering again!!
Your products are Mah-va-lous dah-ling… I will definitely be reordering! I love the overnight paste. It makes it soft when it's wet and the wash, conditioner, and moisturizer were on point and blew out really quite smoothly.All I added was Olive oil spray after I finished blowing and then flat ironed… Verrrry niiiice!!
Five Stars! After ONLY 6 days. I highly recommend The Crown Of Brooklyn Detox Kit! I am 50 yrs old caucasian woman (of German decent) with relatively fine but unorganized wavy hair. Meaning it's too fine of hair to have a style keep in my shoulder length hair and some perfect curls in front but mostly on ONLY one side of my Face! Shampoos tend to dry out my fine hair. I started out with a very little amount of your shampoo and let it sit on my scalp for a bit. Moisturizing in the right WAY! Next day the Hair Mineral Mask for about an hour at the roots and at my hairline at my face. I only used a few tablespoons of Mask. Then the fourth day Deep Conditioner again focusing on my fine roots and hairline. I left that on for an hour with NO more fear of over moisturizing because I was feeding my hair! I usually air dry my hair and cannot wait for the humidity to come back again (yes, I said that!) and may even cut my hair shorter because I can see the softer waves, even though unorganized, might actually be cute again!! Great Product!
I've tried the Crown of Brooklyn Detox Kit and I'm truly impressed. My curls were poppin'! I had curls on top of my curls?. It's good to know that I can get these results with authentic and quality ingredients. I'm happy that you've created this awesome hair care kit to share with everyone. Hands down the best hair care kit!